I'm delighted to welcome Rosen Trevithick here on a leg of the blog tour to launch her Chocolate Making Adventures book.
When an author is 'on tour' to promote a book, it can be difficult for them to write new and original content, particularly when trying to link the content to a particular theme. Well, I have a lot of wizards on my site and, fortunately, making a wizard is just the kind of thing which her Chocolate Making Adventures teaches you to do.
So without any further introduction, Rosen explains how to make a chocolate wizard from scratch!
How to Make a Dark (Chocolate) Wizard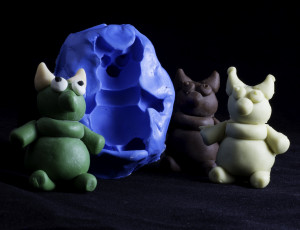 Firstly, you need to make your own silicone mould. In my book, I demonstrate using a troll mould as an example, but the same technique can easily be used to create a wizard. Without giving too much away, you need to buy some silicone putty and some oven-hardening modelling clay. You make a wizard from the clay, bake it until hard, then press the putty around it. Once the putty sets, you remove your clay and are left with your very own wizard mould.
The next thing to do, is make some plain chocolate. Yes, I did say make plain chocolate – none of that buying chocolate and melting it down malarkey – this isn't the 00ies. My book tells you how to make the darkest chocolate in the universe, using cocoa butter, cocoa powder and honey. Making chocolate involves heat, so your chocolate mixture will turn out molten. Pour it into your wizard mould, plonk it in the fridge and wait.
After an hour, carefully press the chocolate from the mould, and there you have it, your very own dark wizard.
If you would like more detailed instructions about how to make your own chocolate wizard, you can buy Chocolate Making Adventures in both paperback and eBook formats.
To see lots of other exciting chocolate ideas why not check out my recipe blog or to find out more about my book please click here Chocolate Making Adventures.
Thank you and remember to eat chocolate responsibly!
---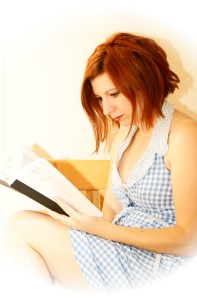 Rosen Trevithick has a variety of books in print including My Granny Writes Erotica – Threesome, Pompomberry House and two Seesaw collections, as well as over a dozen digital titles.
In 2013 she founded the Smelly Troll series – children's chapter books written by Rosen and illustrated by Katie W. Stewart. The series, which begins with The Troll Trap, has inspired hundreds of children to get involved in creative writing.
Rosen writes in a variety of genres with a strong leaning towards comedy. She has also dabbled in psychological fiction and mystery writing.
---