Plagued by bad luck after finding a penny, she tossed it away in a forest.
That afternoon, Peter found it. He picked it up and chanted the old myth, "find a penny, pick it up and all day long you'll have good luck."
Days later, he was made redundant, his eldest son was arrested for dealing drugs and he discovered about his wife's affair.
He climbed onto the chair and tied the rope around his neck.
"Damn you, lucky penny," he screamed as he kicked the chair away.
The million pounds premium bond win arrived in the next morning's post.
---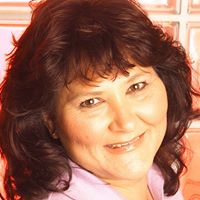 Angie Neto aka Phoenix Rainez
Author and poet extraordinaire. Check out her work on Wattpad.
---
Read the next drabble – Robot