All of the following publications are available on Amazon. Click on the link/image to be taken straight there.
The 'Ancient magic in the Modern World' Series
Dark Tidings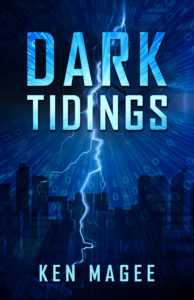 What happens when ancient magic meets the internet? One thing is certain, modern life will never be the same again.
A thousand years ago, Tung, a young thief, awaits his execution. Alone in a cold dark dungeon, all hope is gone… until Madrick, the disgraced royal wizard, is thrown into the dungeon with him.
Madrick reveals an incredible secret about a legendary spell, a spell which helps them escape their prison cell, and eventually their century.
As strangers lost in today's modern world, the great spell is the only thing that keeps them alive. They think they are finally safe, until the fateful day when they meet Michael, a computer hacker who plans to destroy the world's largest bank.
What happens when ancient magic meets the internet, and what if the horrors from a thousand years ago are waiting for the time-travellers in the present day? One thing is certain, with ancient magic brought from the past, modern life will never be the same again.
Grab a copy and laugh your heart out with this spellbinding book that will surely tickle your funny bone while keeping you perched on the edge of your seat. Available from Amazon.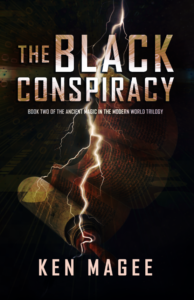 The Black Conspiracy Ancient magic has infected the Internet… is this the end for civilisation?
The ancient magic which transported Tung, a young thief, and Madrick, a has-been wizard, across a millennium has now infected the Internet and civilisation simply can't handle the consequences.
To make matters worse, two evil wizards have followed the pair through time, determined to hunt them down. They plan to steal the great magic scroll and use its power to create havoc and destroy our modern way of life.
Saving the world has just got a whole lot harder.
Enjoy a roller coaster of excitement and laughter as you follow Tung and Madrick's time travels in book #2 of the Ancient Magic in the Modern World Trilogy. Available from Amazon.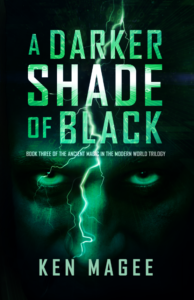 A Darker Shade of Black When ancient magic meets the Internet… and Tequila, bad things will come to pass.
When two medieval time-travellers and an Internet genius mix up a cocktail of ancient magic and too much Tequila, disaster is inevitable.
To make matters worse, a dark conspiracy which threatens our modern way of life is set in motion when two evil wizards escape from a secure government establishment. Add in a megalomaniac Transylvanian hermit, seven cloned dwarfs, and an Irish giant, and you have to ask "who's going to save the world now?"
A Darker Shade of Black is book three of Ken Magee's spellbinding Ancient Magic in the Modern World trilogy. Available from Amazon.
Drogo Haylock Lucky is what some people would call it, but sometimes,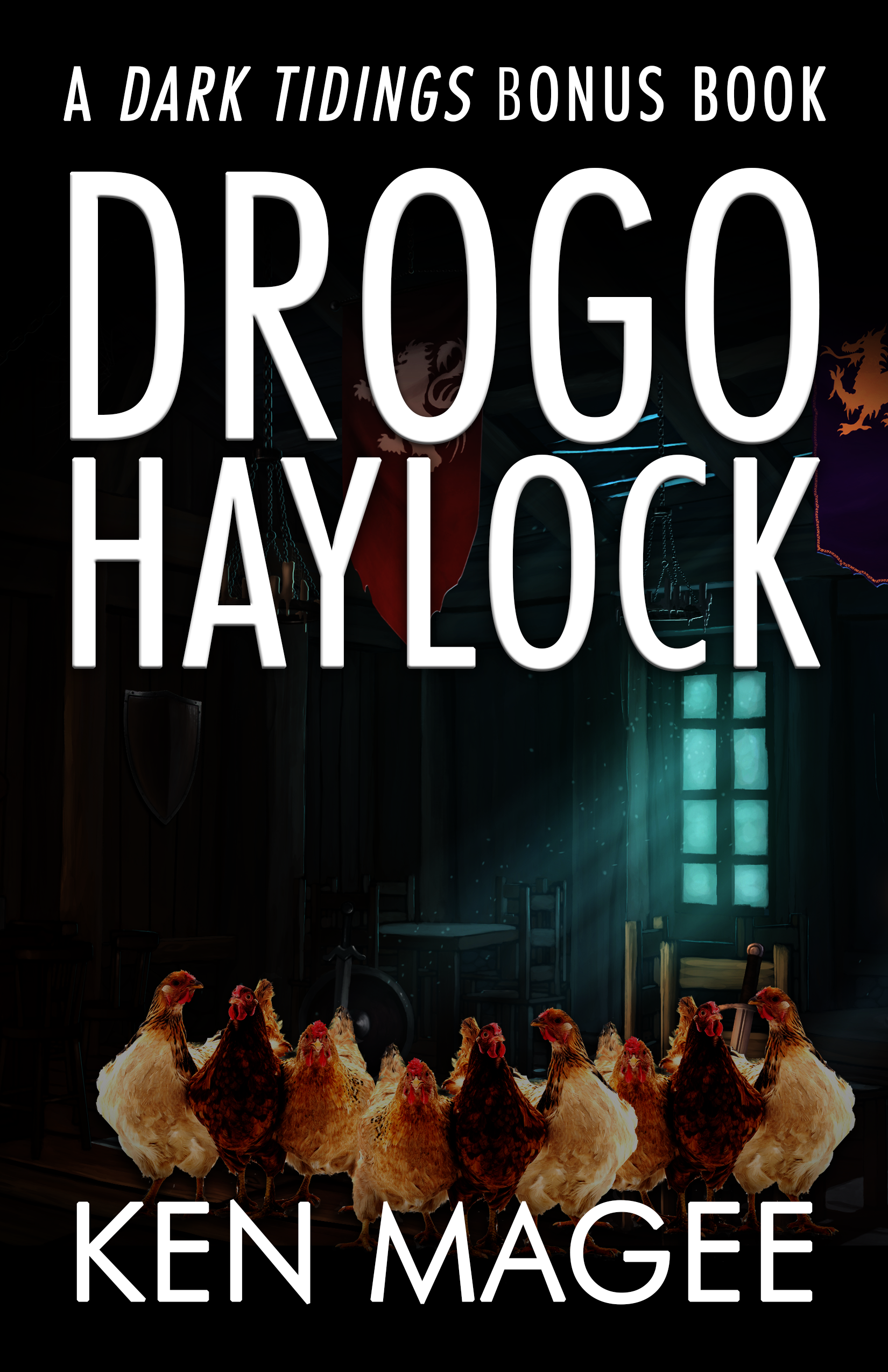 being in the right place at the right time is damned unlucky.

Drogo Haylock, a mercenary and scroll-hunter, has stumbled upon some easy money… or so he thinks.

Drinking in a tavern, he spots a drunk lad waving a scroll around, imploring the crowd to watch him do some magic. Recognising it as a valuable spell scroll, Drogo sneaks towards the lad with thoughts of theft and silver on his mind.

This is going to be an easy payday.

But when the spell is said and people start turning into chickens, Drogo realises he has made a big mistake. With the lad hovering above him, his thoughts change from silver to blind panic.

Will he escape in time or will he become part of the new flock?

Grab a copy and join Drogo to find out how dangerous life as a scroll-hunter can be when the Chicken Spell is staring you right in the face. Available on Amazon.
Anthologies
In this anthology of wonderfully imagined tales we encounter captivating twists and turns, laugh out loud moments and intriguing entertainment from start to finish. The subject matter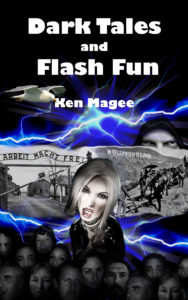 includes demons and vampires, Hollywood and electric chairs… there's even a seasick seagull.
Dark Tales and Flash Fun brings together the author's extensive collection of drabbles (100 word stories) with three of his fascinating and rather disturbing short stories.
Dark Tales and Flash Fiction is available from Amazon, Apple, Barnes & Noble/Nook and Kobo.